Design
Your Lanyard
STEP 2 :
CHOOSE YOUR SIZE, COLOR & QUANTITY
Scroll Down to Step 3
Choose your Lanyard width below.
Choose any of the standard colors below. Any Custom PMS color maybe chosen by clicking custom color for an addition cost of $40
FREE ATTACHMENTS
Bulldog Clip
Swivel Hook
Split Ring
Key Clip
Cellphone Loop
PREMIUM ATTACHMENTS
Key Clip (20c Each)
Oval Clip (20c Each)
Press-in Hook-08 (20c Each)
Press-in Hook-09 (20c Each)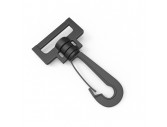 Plastic Swivel J Hook Trigger (20c Each)
ADDITIONAL OPTIONS
The plastic buckle release allows you to remove your badge without taking off your lanyard.
(15c Each)
Safety breakaway clips insure that safety regulations are met. These clips will unlock your Lanyard when enough force is applied so your employees, exhibitors or customers won't get choked.
(10c Each)
STEP 5 :
DO YOU NEED BADGE HOLDERS, REELS OR CREDENTIAL CARDS
Scroll Down to Step 6
BADGE HOLDERS
BADGE REELS
Would you like badge blank or printed?
Select a badge color
Enter badge reel quantity


UPLOAD YOUR REEL ARTWORK
LAMINATED CUSTOM CREDENTIAL CARDS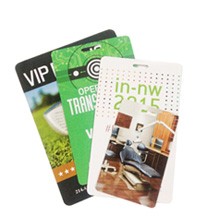 Select Size
CREDENTIAL CARD ARTWORK
STEP 6 :
SELECT PRODUCTION & DELIVERY TIME
** With Standard Production & Standard Shipping,
Your Lanyards should arrive between Mon, 11th Dec 2023 And Wed, 13th Dec 2023
Select your Production & Shipping Times
Select your Delivery Time
If you have a specific date you need your Lanyards for an event or meeting or have special instructions for us. please note it here. We cannot deliver before the dates shown above.